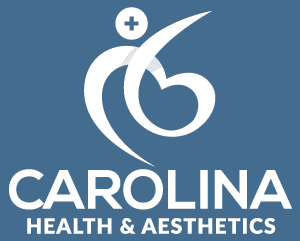 Carolina Health & Aesthetics
"I love the SparkConnect app, it's made a huge difference in the way I am able to communicate with potential patients. Spark is knocking it out of the park with bringing in leads to my office!"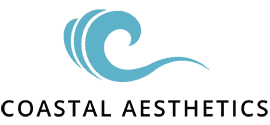 Coastal Aesthetics
"In less than a year since partnering with Spark Medical Marketing, we have seen a dramatic increase in revenue. Partnering with Spark has been the best decision we have ever made!"

Sollay Cosmetic Medical & Laser Center
"Spark Medical Marketing has helped us use social media platforms to advertise our services and generate leads. With the support of Spark, our team learned sales tactics to help connect with those leads and increase conversions. From the success of our social media lead generation campaign, we were able to acquire three new aesthetic devices and expand our services. We recommend Spark to anyone looking for quality results."

Lewisville Laser & Aesthetics
"Spark's software is intuitive and easy to use. When we have questions or need direction, we get real people with real answers, not a recording or a canned email response. Spark has been a definitive part of our growth and success."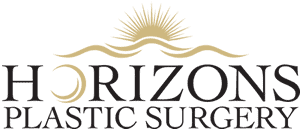 Horizons Plastic Surgery
"I have worked with Spark for years now. They have helped me to greatly improve my practice's online presence. The feedback I continue to get from new patients on the website they built for me has been astounding. Their communication, follow-through, and knowledge is unbeatable. I would recommend them to anyone looking to build a website for their business."

4Ever Young
"We could not be happier with the entire Spark Medical Marketing team. They take going above and beyond to a whole new level. Their expertise in social media, digital marketing and SEO is second to none. Spark provides quick responses and consistent, high-quality work. They are up to date with the newest marketing trends to keep us ahead of our competition. We have been working with Spark for five years now and they are an absolute pleasure to work with!"

Anderson Holistic Health
"Leads started coming in on Saturday (6) and I followed up with them all and three more came in this afternoon which I also followed up on. The script and the quick reference guide are invaluable!"

Auburn MedAesthetics
"Spark is so professional and easy to work with. I have gotten so many compliments on our new website from patients! And happy patients equals happy me!"

Atlanta Medical Aesthetics
"I have been utilizing Spark for my Google adwords campaigns for my aesthetic services for the last two years with huge success! Hundreds of new patients per month. The Spark team introduced me to Google MAP ads and it's been a big revenue driver for me. My BOTOX ads have driven so many new patients to my business that I am the recipient of the prestigious Allergan Top 500 Award for the top 1 percent offices nationwide for BOTOX sales."

Middle Tennessee Surgical Associates
"I am very happy with the web design that was provided by the SPARK team. They have been very responsive and have done things for my website that I could never accomplish on my own. They are very good at what they do."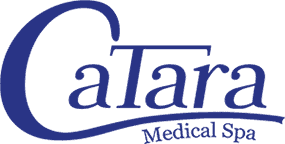 Catara Medical Spa
"I highly recommend Spark Marketing. They are knowledgeable, creative and delightful to work with. I started working with Spark Marketing in March of 2018. I had just opened my Medical Spa business and I was referred to Spark. I was in dire need of a website, and I needed something fast and inexpensive. The Spark team suggested we start with a landing page that would direct people to my contact info and display ad for promotions. This was fantastic, because we were live within a couple days instead of weeks, and it gave me time to get a little established before investing in the website.
When we did the website, I worked closely with the designer. All of my questions and revisions were addressed and implemented quickly and professionally. They researched my industry to make sure the content was relevant and accurate. My beautiful new website was up and running in about a month.
The team is very creative and helpful in all aspects of the on-going process. They realize that maintenance and relevance need to be kept up to date on the website and landing page. They draw upon their experience with similar clientele to advise of how to tweak and update ads. They are knowledgeable about demographics and specific audiences our business is trying to attract, and they design the ads for our landing page accordingly.
I have never had any trouble contacting Spark by phone or email. They usually answer the phone each time I call. If not, their response rate has always been in the same day if not hour."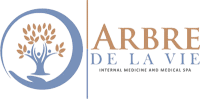 Arbre De La Vie
"Spark Medical Marketing has provided us with invaluable recommendations for success and growth that has completely transformed our aesthetics division. Spark was able to look at our practice, identify our challenges, and turn them into lucrative results. Spark helped us generate new leads and increase our client base. Spark even provided us with scripts and role-played with our team to make sure they were confident on the phone! Spark also assisted in planning, and hosting, a successful event that generated almost $10,000. Our account manager has gone above and beyond to help us establish partnerships with local entities. We cannot say enough about our success with Spark!"
Renewal Skin Spa
"The Spark team has taken our EMSCULPT business to an amazing success. We have been working with Spark for social media lead generation campaigns for our new device for about 6 months now and the response has been wonderful. We got so excited about the results, we even made them a video. They generate about 50 leads per month and we are able to book many of those for consultations and treatments. Our competitors are being left behind! Thank you Spark team!"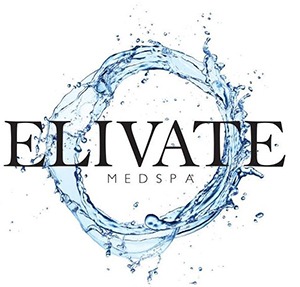 Elivate Med Spa
"I love the ReviewSPARK! program, it's great! it's been my favorite service so far! I'm very happy with it."

Kaster Eye Clinic
"Spark was able to create a new well functioning pc and mobile website while retaining my old color scheme and layout as I requested. They are very responsive to my website edits and usually accomplish them in a timely manner. The social media team is also very good at onboarding and coaching us how to convert leads into appointments."

Katmai Eye and Vision Center
"Spark has been excellent at keeping on top of me with my busy schedule. They take care of our online marketing for our aesthetics and have put a website together through online meetings and email communication. If you want someone to guide you through your website development and some marketing, choose Spark."