APPEAR ON EVERY WEBSITE AND APP ACROSS THE INTERNET!
Programmatic offers the most sophisticated targeting available. Capture your targeted audience across the internet and mobile apps. Follow people who have searched for your optimal keywords within the last 30 days. Advanced interest targeting, retargeting, GEO fencing, and demographic capabilities. Third party data allows you to serve ads to only the audience you specify. Access to 900+ billion impressions per month. Reach more than 90% of the consumers in your local area.
Programmatic buying provides access to name brand sites, apps and Big Data targeting without hefty commitments. Optimize marketing dollars by investing in the right prospects. Easily reach customer audiences and prospects most likely to become customers.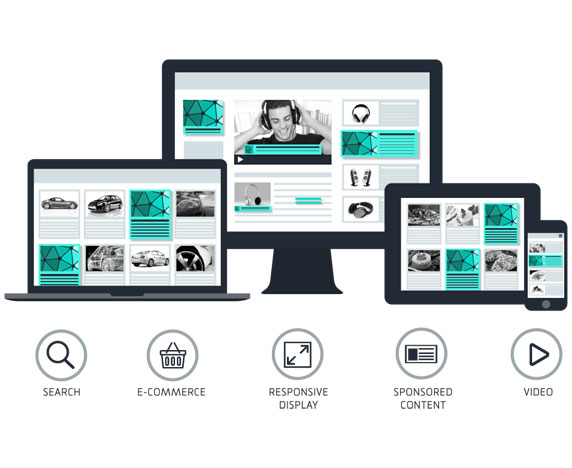 The overall efficiency of digital advertising has greatly improved with the ability to measure how a campaign is running throughout that entire campaign. Real-time measurement allows advertisers the ability to track their campaign and make adjustments/optimizations as needed.

Targeting allows marketers to directly reach customers most likely to complete the goal conversion. Through programmatic advertising, marketers and advertisers can target these ideal customers through IP targeting, geolocation targeting or category and site targeting.

One major benefit of programmatic advertising is the potential reach a marketer or advertiser has compared to traditional advertising. At any given time, there is an average of 3.5 billion people on the internet. That's a potential reach of 3.5 billion people.